I trained in textiles at UCA Farnham (UK), and began a small business designing knitting in the 1980s. My interest in both designing and teaching is to explore knitting, and how different stitches can shape fabric and create garments knitted without seams, to suit different people and to be a pleasure to wear. Using British wool, I dye my yarns for added colour interest and effects. I have help with production of garments from expert hand knitters the UK.
Customer quote 2020 about jacket bought in 1994- 'If anyone needs any reassurance that spending a bit more money on a piece of clothing you love is utterly worth it - show them this email!'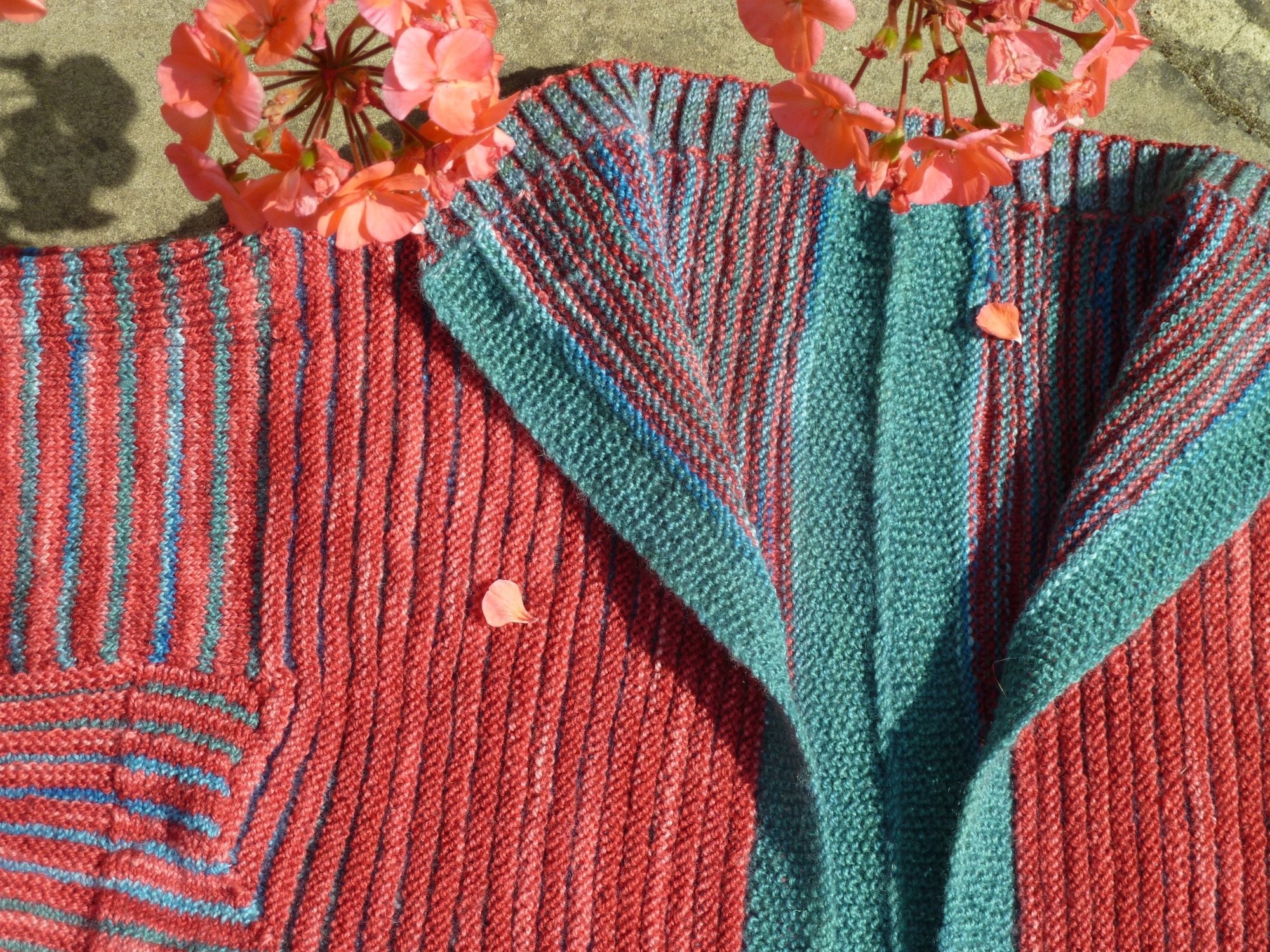 selected previous exhibitions
2019 'Soft Engineering', touring exhibition with Ann Richards, Deirdre Wood, and Julie Hedges at Whitchurch Silk Mill
2018 'praktis/ mind and matter: the making of craft, a group exhibition at Bury Court Barn, Bentley near Farnham, Surrey (curating and exhibiting)
2018 'Soft Engineering', touring exhibition with Ann Richards and Deirdre Wood, City Space, Winchester Discovery Centre
2016 'Soft Engineering', SIT textiles symposium, Stroud, and NCCD Sleaford, Lincs
2011 Maiwa textiles symposium, Vancouver
2008 Winchester Discovery Centre
2003 solo at Hitchcock's Gallery, New Alresford
2000 High Fibre, Devon Guild of Craftsmen
1999 Knitwear, Design and Innovation, Black Swan Gallery, Frome
1996 Off the Top of Your Head, Angel Row Gallery
1986 Knitting, a Common Art, touring Crafts Council exhibition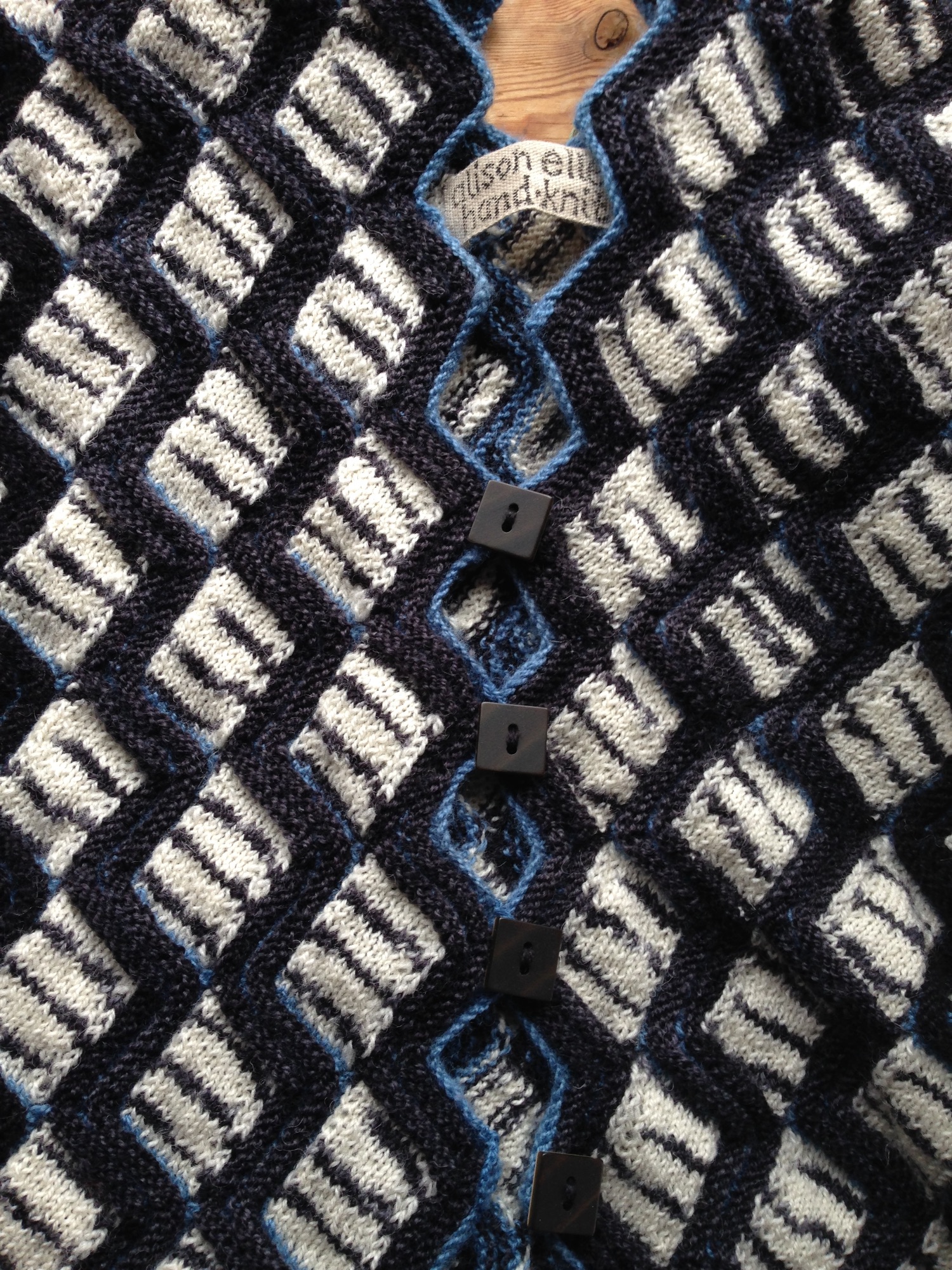 Teaching
I give talks (live or virtual) and teach short courses with textile groups in the UK and abroad, exploring knitting stitches and techniques and building confidence in creating and designing.
Some recent workshops include
2019 Regional groups of Weavers, Spinners and Dyers
2016 'Gavstrik' knitting symposium, Kiruna, Sweden
2016 Stroud museum knitting workshop and symposium as part of 'soft engineering'
2015 Weavers, Spinners and Dyers summer school
2011 & 2015 Maiwa textiles symposium, Vancouver
Books
Knitting, Stitch-Led Design, Crowood Press 2015
Knitting, Colour Structure And Design, Crowood Press 2011
Handknitting, New Directions, Crowood Press 2002
The Handknitter's Design Book, David & Charles 1992